Chelsea Flower Show 2017
Welcome to Yorkshire Garden - Silver medal
Our garden on main avenue at Chelsea was over 200 square metres in size and was designed to catch the attention of visitors and press alike and show them another facet of our beautiful county. Visitors flocked to the garden to tell us how much they loved the gently lapping waves and the tranquil seaside feeling as well as the beautiful wild flower planting. Best of all, many people added Yorkshire to their holiday itinerary which was exactly what we wanted.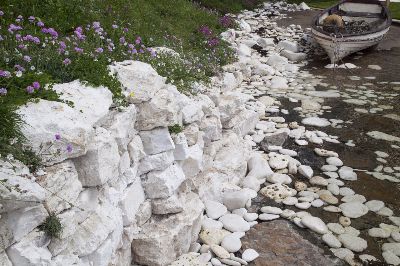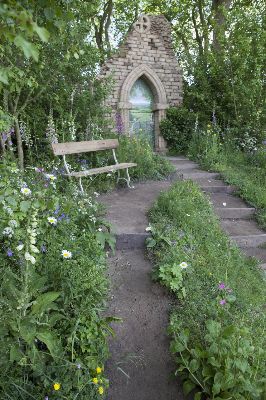 WI Centennial Fair - Hedgehog Street Garden
It was great to work with my friends at Hedgehog Street again to produce this 6m x 6m garden to demonstrate how you can help hedgehogs in your garden whatever the style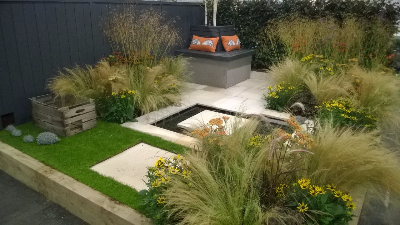 Hampton Court Palace Flower Show 2015
Just Retirement 'A Garden for Every Retiree' - Silver Gilt Medal

Designed to appeal to everyone young and old alike, this garden belongs to a retired couple who are getting the most out of life. With lots of beautiful little details to show how they are spending their time in the garden, the garden includes a cut flower patch, vegetables, projects for the grandchildren, hobbies such as bee-keeping, features for wildlife and of course wonderfully comfortable furniture for relaxing with friends.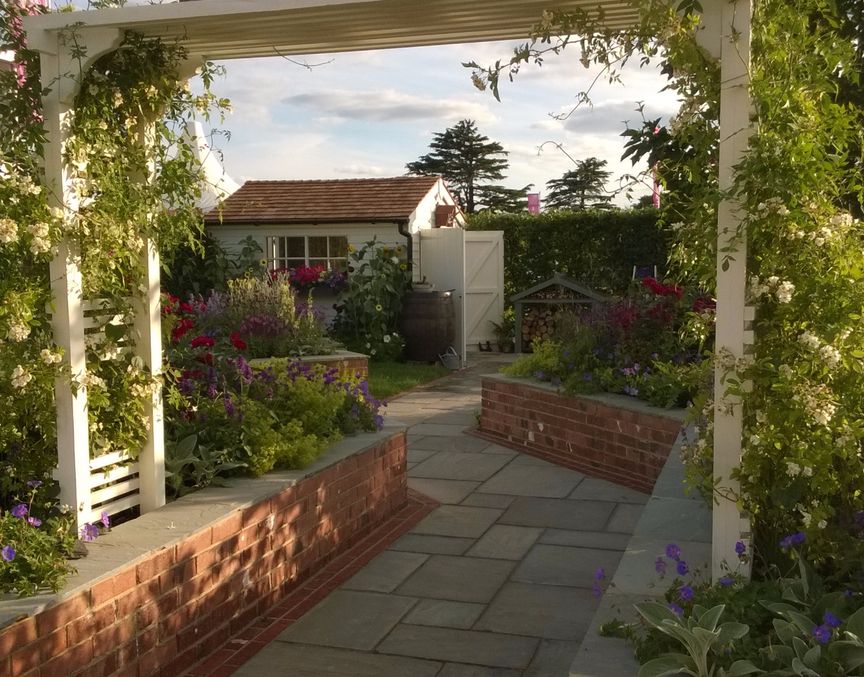 Retired volunteers advised about the details and helped with the construction too.
Hampton Court Palace Flower Show 2014
Gold Medal and People's Choice Award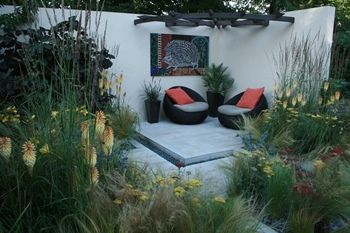 The Hedgehog Street Project aims to show that hedgehogs need to be able to get from garden to garden in order to survive so please, please make sure your fences have a hole (only 13cm x 13cm) in the bottom, or under them so that our prickly friends can pass.
Gold Medal and People's Choice Award
'The Bronte's Yorkshire Garden' was designed and built for 'Welcome to Yorkshire' to promote the county's literary and gardening attractions as well as its beautiful landscape.

BBC Gardeners' World Live 2010
Silver Medal

'The Guide Dogs Garden' represented a whole new concept, as it was not only indoors but it was used as an arena where members of the public could 'test drive' a guide dog and see for themselves the essential work that the Guide Dogs organisation does.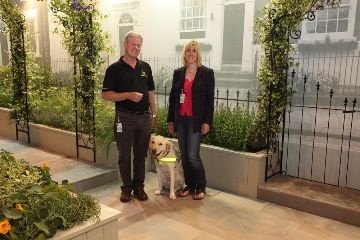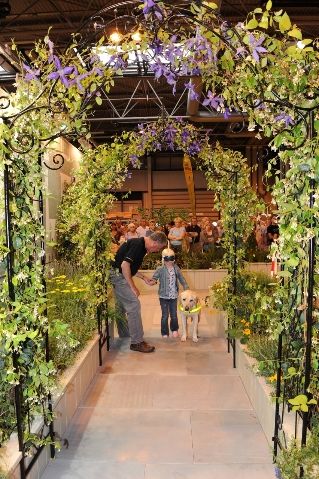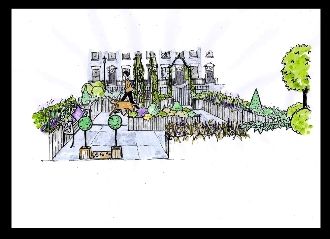 Hampton Court Palace Flower Show 2009
Silver Gilt Medal and Best in Category

This year the RHS commissioned six gardens each representing one of the wives of Henry VIII. Our garden for Jane Seymour was awarded a Silver-Gilt medal and Best in Category. It featured a mosaic by the artist Julie Cope and timber works by History in the Making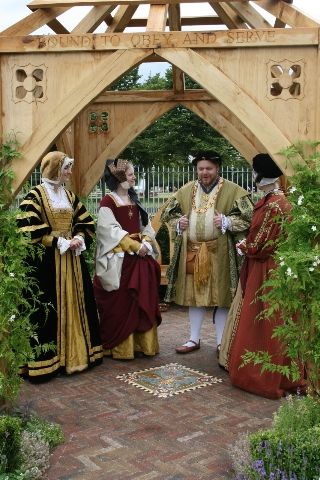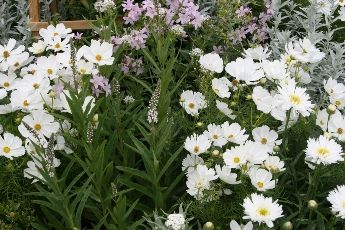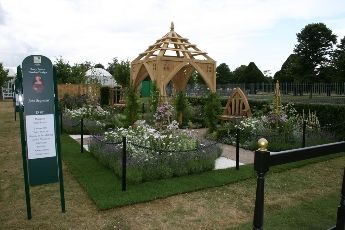 BBC Gardeners' World Live 2008
Gold Medal and Best Small Garden

A jungle garden inspired by the paintings of Henri Rousseau and created with fellow designer Caroline Pollard.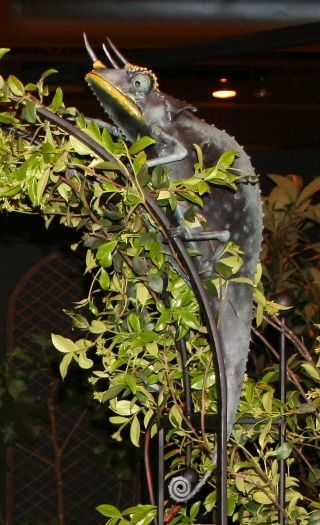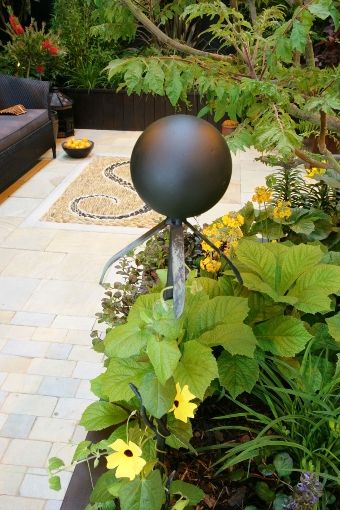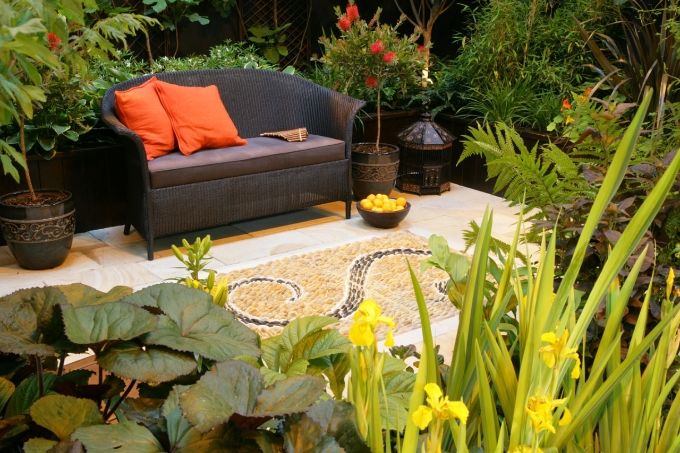 BBC Gardeners' World Live 2006
Gold Medal and Best Small Garden

The garden, called 'Sea Hear' was influenced by the sights, sounds and sensations of the coast and has a strong relaxation theme. It also included a fantastic trompe l'oeil painting by Yorkshire based artist Julie Cope.

It was created for National Talking Newspapers and Magazines to raise awareness of their audio magazines for the visually impaired.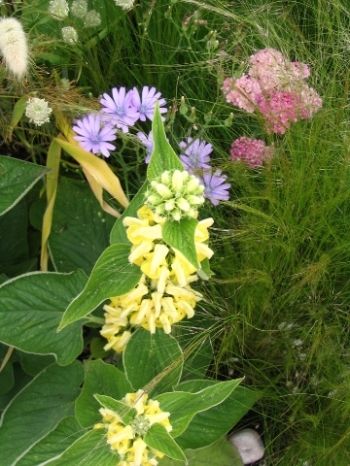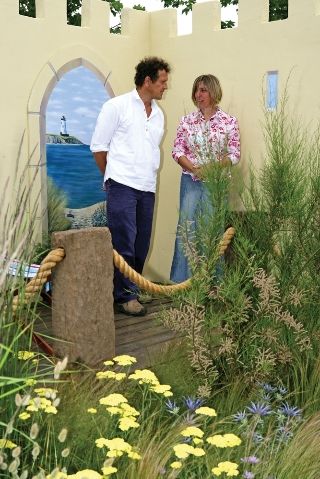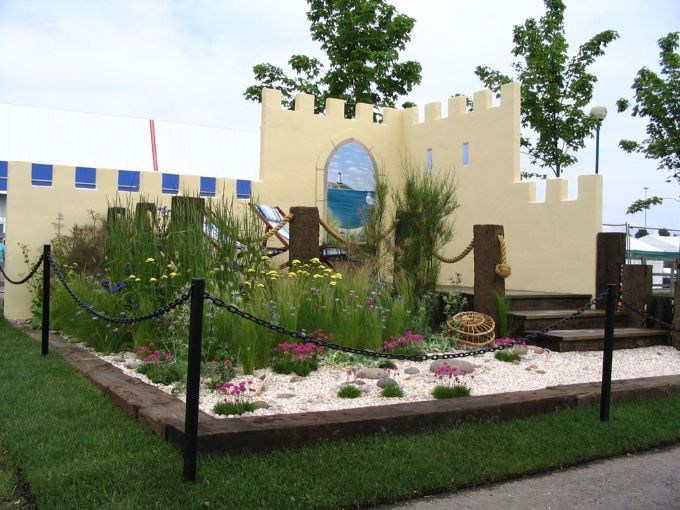 Tracy also designed a stand for a Yorkshire based company, 'Original Stone Troughs' who supply genuine old stone troughs, feeders, garden ornaments and furniture. The stand featured some stunning planted troughs and genuine stone wear and had a lovely country feel. It was awarded a special commendation.