What we offer
We know everyone is different and we are happy to try and help you in any way we can. The services listed below will give you some idea of how we can work.
Usually the starting point is a consultation visit, where Tracy will come out to visit you in your garden.

The visit can be used to discuss ideas and obtain advice and will leave you with plenty of positive suggestions for ways to improve the garden.

If you like, we can prepare a report about the visit to remind you what was suggested.
A survey of your garden will be carried out. This includes measuring the plot, taking soil samples and noting all the information that will affect the design and planting.
Detailed design drawings are produced after a thorough briefing session so that we know exactly what you are hoping for, as well as getting an understanding of how you will be using the garden and what your tastes and preferences are.

In this creative stage we will use form and shape to best advantage as well as paying particular attention to the hard landscaping materials such as paving, fencing, sculpture, planters or structures.

The resulting design drawings will show the new layout of the garden as well as giving details of the materials and planting styles that will be used.

3d drawings, mood boards, sections and sketches of details will be produced where necessary to help you visualise the finished garden.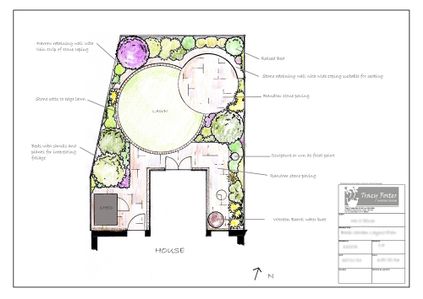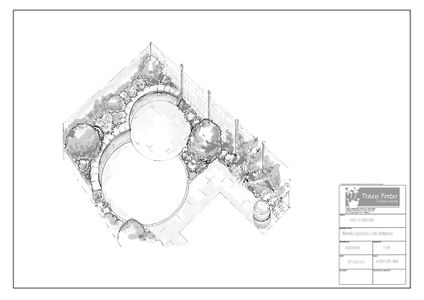 A planting plan can be produced from a design drawing layout (see above) or can be created for all or part of your existing garden.

Every plant is chosen to suit your preferences and the conditions in the garden. It is important that plants complement the materials used in the construction of the garden as well as looking good together.

The planting plan is a carefully drawn detailed scale drawing which shows the Latin name, and quantity of every type of plant so that they can be purchased and planted easily.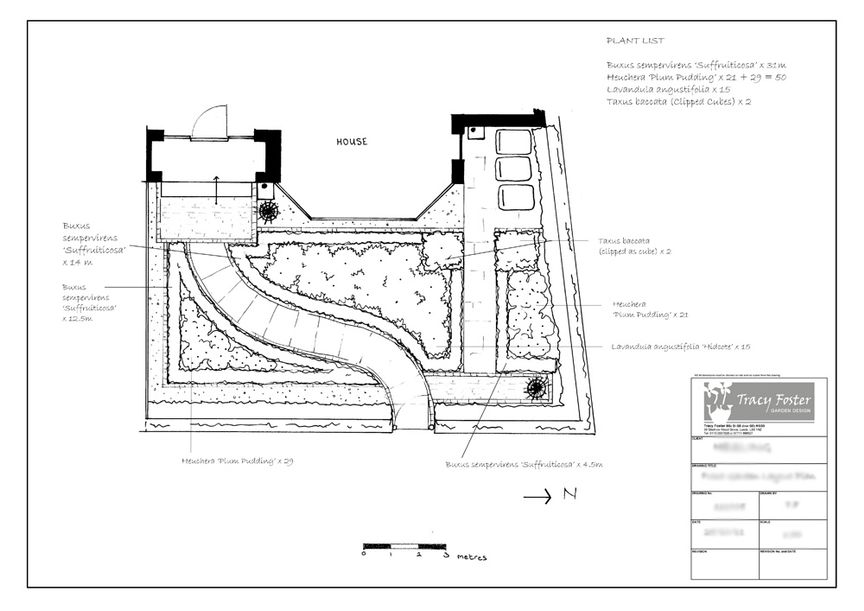 Lighting can create drama and atmosphere in an evening garden, as well as enabling garden use after dark. Let us design a beautiful and well thought out lighting scheme for you.
If you would like us to take care of making your new design a reality, that's no problem! With a team of skilled specialists to call on including landscapers, joiners, electricians and lighting experts your garden can be built to the highest quality.

Detailed construction drawings and setting out plans are produced, and the designer will visit to monitor work throughout the project so you can rest assured that the finished garden will be exactly what you had imagined.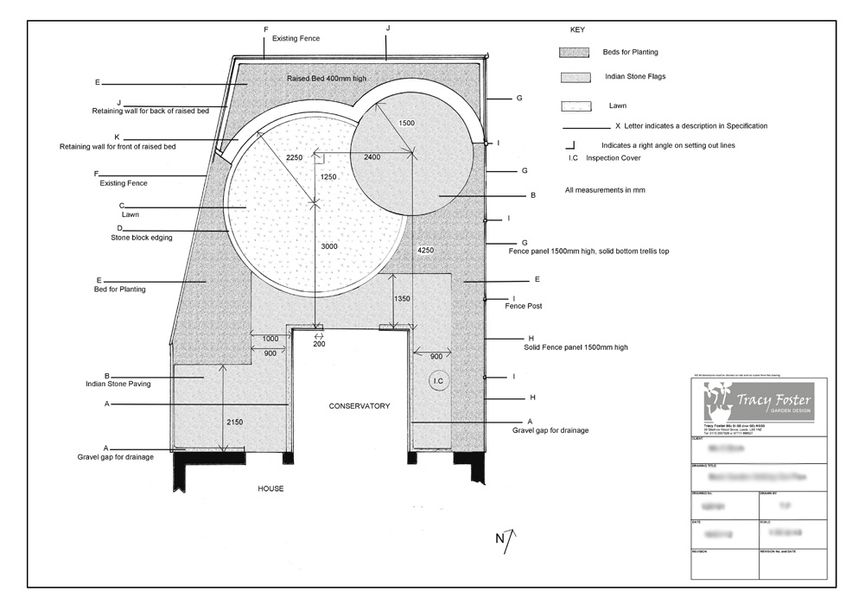 Strong, healthy plants can be sourced on your behalf and planted for you to add the final important touch to your garden.
We can offer advice, training and written guides to help you to keep your garden looking fantastic all year round.

A regular maintenance contract can also be arranged if you prefer.
Tracy is a registered RHS speaker and cruise speaker as well as being listed on several other speakers registers.

She covers a wide range of garden and design related subjects such as 'Behind the Scenes at the Chelsea Flower Show' and 'Making Your Garden Unique'.

Contact us for an up to date list of talks offered.
We are always delighted to work with architects, to provide truly inspirational landscape designs to complement exceptional buildings as well as to produce detailed landscape plans for planning approval.